Create listing viewership and connect with sincere buyers!
Agents utilizing 3D digital showcases offer a much richer experience with listings and allow buyers to get an accurate sense of space of the property.
Miro3D provides a complete solution that meets the needs of modern listings.  Beautiful, professional photographs, a clean floor plan and a virtual tour that allows buyers to walk digitally through a property as if it were a 24 hour a day, 7 days a week open house.
Digital showings are a great way to stand out from the competition and provide a true value to sellers. This technology contains proven marketing materials and is currently the most innovative and advanced way to experience a real estate listing.  By leading with the latest digital showing technology, you will immediately distance yourself from the majority of your competition.
Select Either Realvision or Matterport Technology Packages
Realvision
The Realvision product provides an all in one super high quality indoor/outdoor virtual tour complete with interactive floor plans and both MLS and print quality photos. This digital showcase is mobile friendly.
Matterport
The Matterport virtual tour provides a true indoor only 3D virtual tour with high quality images and mobile support. This product can be ordered À la carte, or with optional floor plans and both MLS and print quality photos.
Interactive 3D Virtual Tour
Click on the tabs below to see a comparison of the two different technologies at the same property.
Virtual Tour Technology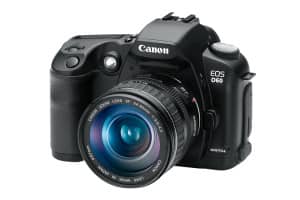 We currently offer two different 3D digital showcase technologies (Realvision and Matterport) to create an online digital showcase including a virtual tour and floor plan for your Real Estate listing.  The process for both is quite similar.  We 'scan', creating a 360 degree scene at key locations throughout the property.  We then take additional photographs and head home to process.  Within 48 hours, the 3D virtual tour, professional photographs, and optional floor plan are ready for download.
CONTACT US